Kiss summer goodbye with Hairbanger's Ball!
08.22.17
Another fun HB weekend in the books! A tremendous thank you is owed to everyone who came and rocked out with us at The Original Mother's, Chicago Festa Italiana, and Miller Lite Beer Garden at Navy Pier! Much love to you all! – Here's what we've got coming up next. . .
Upcoming chances to BANG:
Aug. 24 – The Original Mother's (80's #TBT party) // Chicago, IL
Aug. 25 – Palatine Street Fest // Palatine, IL
Aug. 26 – Hops and Vines Festival // Franklin, IN
Aug. 27 – Rocky Vander's 12th Annual Bike Fest // Prospect Heights, IL
Aug. 31 – CD&Me // Frankfort, IL
Sept. 2nd – Bluebird // Bloomington, IN
Sept. 8 – Brauerhouse // Lombard, IL
Sept. 9 – Private Event // Effingham, IL
Sept. 15 – Jenny's Southside Tap // Mokena, IL
Sept. 16 – Tailgaters // Bolingbrook, IL
Sept. 17 – Konow's Farm // Homer Glen, IL
Sept. 22 – Kelly's Bleacher's II // Wind Lake, WI
Sept. 23 – Bad Apple Saloon // Cory, IN
Sept. 29 – The City Center // Champaign, IL
Sept. 30 – Mt. Vernon Fall Fest // Mt. Vernon, IL
Chicago! We are looking forward to being back at The Original Mother's THIS THURSDAY for another 80's #TBT party! These shows are a great opportunity for us to get up close and personal with our great fans, and interact in a more intimate setting. It's more than a concert, it's a PARTY! Come join the fun: http://bit.ly/2sHmQ6A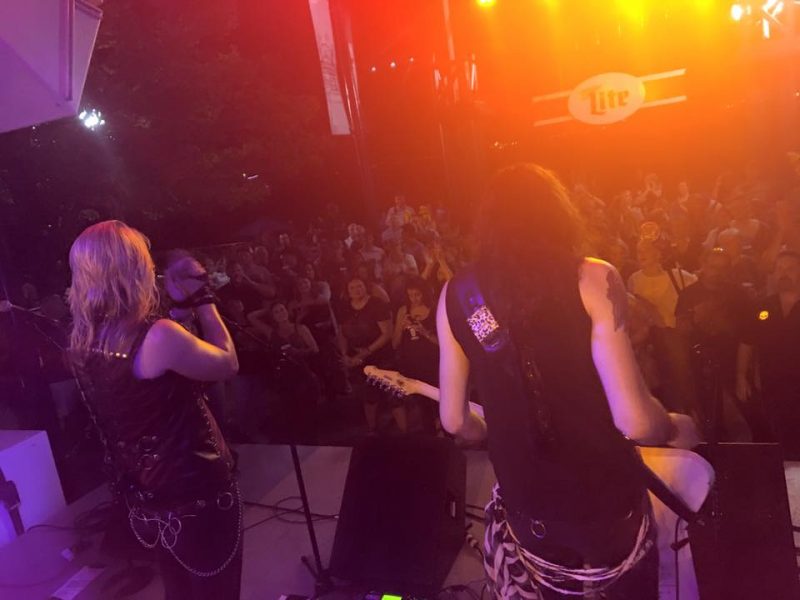 Can't wait to bring the rock to Palatine Street Fest on Friday, August 25th! We hit the stage at 7:30 pm… Visit www.palatinestreetfest.com for more information.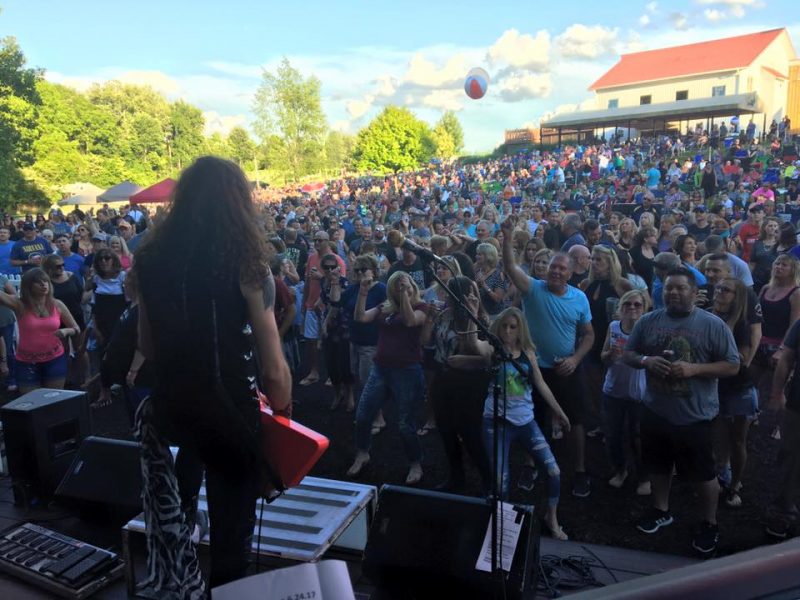 We'll be rockin' at Hops and Vines- Beer Festival in Franklin, IN on Saturday, Aug. 26th! 80's Hair Metal and beer… A match made in heaven! Join the event page for more info: http://bit.ly/2wNwpzr
Finally, we close out a weekend stocked full of rock at Rock Vander's 12 Annual Bike Fest on Sunday, August 27th in Prospect Heights, IL! – We take the stage at 3:30 pm!
BANGER'S LOVE:
These 2 young ladies are 12 and 14 years old, and they knew every single word to every song in our set. This is 100% proof that great music is timeless and kids like these are the future of rock & roll music! Long live the 80's!
Behind the Scenes!
After a successful weekend of rockin' n' rollin', we decided to take a little field trip to Aurora, to see the Hottest Band in The World. . . KISS! What a show!