A trio of tenacious shows coming up this weekend!
08.07.17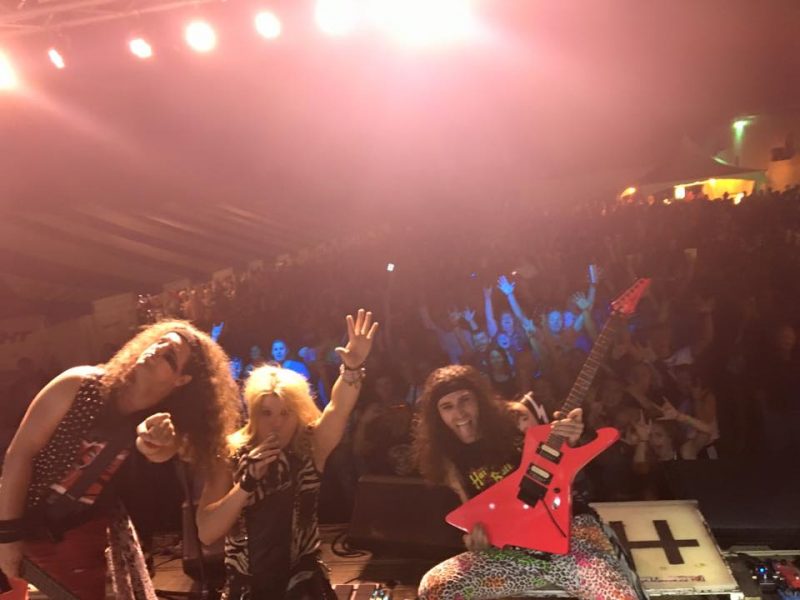 Another great weekend in Hairbanger history is in the books! Thank you to DuPont Pioneer for having us be part of your event last Tuesday. Thank you to everyone that rocked it w/ us at The Original Mother's and thank you to our Central IL Bangers for making the Bartonville Fire Deptartment event a total success! Here's what we've got coming up next. . .
Upcoming chances to BANG:
Aug. 10 – The Original Mother's (80's #TBT party) // Chicago, IL
Aug. 11 – White Sox Rock n' Roll Night – Guaranteed Rate Field // Chicago, IL
Aug. 12 – Channahon 3 Rivers Fest // Channahon, IL
Aug. 17 – The Original Mother's (80's #TBT party) // Chicago, IL
Aug. 18 – Miller Lite Beer Garden @ Navy Pier // Chicago, IL
Aug. 19 – Festa Italiana // Chicago, IL
Aug. 24 – The Original Mother's (80's #TBT party) // Chicago, IL
Aug. 25 – Palatine Street Fest // Palatine, IL
Aug. 26 – Hops and Vines Festival // Franklin, IN
Aug. 27 – Rocky Vander's 12th Annual Bike Fest // Prospect Heights, IL
Aug. 31 – CD&Me // Frankfort, IL
Sept. 2nd – Bluebird // Bloomington, IN
This weekend: Chicago & Channahon!
Chicago! We are looking forward to being back at The Original Mother's THIS THURSDAY for another 80's #TBT party! These shows are a great opportunity for us to get up close and personal with our great fans, and interact in a more intimate setting. It's more than a concert, it's a PARTY! Come join the fun: http://bit.ly/2sHmQ6A
We are very excited to return to Guaranteed Rate Field on Friday, August 11th for "Rock & Roll Night" at the Chicago White Sox game. We had a great time last time, and we are beyond grateful to be back!
Looking forward to kicking out the jams at Channahon Three Rivers Festival, this Saturday, August 12th. Always a wild time! Join the event page for more info: http://bit.ly/2ukgHhw
Via Facebook: "You guys rock and are the best band I've seen. Can't wait til you're at Cruzens in Peoria on October 14th!" – Scott R, Farmington, IL
Via Facebook: "Just wanted to tell you that you guys are the best band hands down! I have the pleasure of seeing you play in Peoria and Bartonville, and you never disappoint. I will def be seeing you're show every time you play in this area. You guys rock!" – Melissa T.P., Peoria, IL
Via Twitter: "It was like getting out the record player, pulling out the vinyl and turning it up to 11!!!" – Donna S, CCHills, IL
Via Facebook: "An amazing show as always! Anytime you guys come around here you'll have us there for sure! See you at Crusens!!" – Chelsea C., Pekin, IL
BEHIND THE SCENES
Big thanks to everybody at the Bartonville Fire Department for letting us play with their toys! Thanks so much for the hospitality and for humoring us knuckleheads!